"Covenants and Courage/Preserving our Republic" -- Two Day Conference Event!!!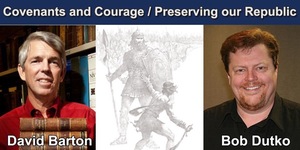 Please join us 1 or both days!
September 25: David Barton, Bob Dutko
September 26: Rafael Cruz, Patrick Colbeck, Interactive Sessions
There have been recorded events in history - both past and recent - where people of faith and conviction have actually had to take action, make a stand and/or answer the challenge. David, Gideon, Esther, George Washington, Samuel Adams and Alexander Hamilton all come to mind.
Are you hearing the call, feeling the pull? Are you wondering "What can I do?" Why not come out for an evening of energy, encouragement and an opportunity to meet those already engaged?
The need is great. For such a time as this....
Covenants and Courage, Part 1 - Dinner
Dinner, Friday, September 25, 2015
Causeway Bay Hotel and Conference Center
6820 South Cedar Street
Lansing, MI
Tickets: $55/person
Covenants and Courage Part II – Equipping and Engaging
Saturday, September 26, 2015
Keynote: Rafael Cruz
Introduction by: Senator Patrick Colbeck
Capitol City Baptist Church
5100 Willoughby Road
Holt, MI 48842
Tickets: $25/person – includes lunch
Agenda:
8:00 – 8:45 AM: Registration in gymnasium (coffee, juice, donuts)
9:00 AM: Welcome (sanctuary)
9:10 – 10:00 AM: Pastor Rafael Cruz
10:00 – 11:00 AM: Choice of one of three breakout sessions:
1. The Power of Social Media. - Bill Gavette/Chris McCoy
2. Collecting and Controlling your own Data and how RVotes helps you do that. - Gene Clem, Bill Hartmann
3. Religion and Political Activism - Jennifer Hensley
4. Importance of participating in primaries & Building a winning coalition - Scott Hagerstrom
11:30 – 12:30 PM: Lunch/networking (another name for meeting friends)
12:30 – 1:30 PM: Choose one of the previous breakout sessions.
2:00 - 2:30 PM: Debrief, comments and suggestions about the event.
RSVP: September 21, 2015
If your organization would like to have a table at this event, $100 provides you one 6 x 8' table (covered) and two tickets to the event. Please include the name of your organization and contact person (with phone # and/or email address) with payment.
The Coalition of Conservative Christians is a group of Michigan Christians who recognize the need to engage and educate Christians about the importance of participating in the political arena. We acknowledge that sometimes along with prayer there needs to be action. Both the Bible and our own history confirms this. We are asking anyone who believes as we do, to join us in promoting this event and join us in uniting God's people to restore our government to its founding, faith-based principles.
Last day to purchase tickets - Friday, September 18th!
Order Tickets HERE
---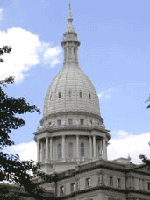 LANSING NEWS
Donald Trump Is Coming To Michigan
State Senator calls for Planned Parenthood investigation after national fetal tissue uproar
State Rep. Lee Chatfield's Pro Gun Bill Ends Manda...
Revive the Export-Import bank to keep Michigan competitive
Amash, McMillin+Yob Will Lead Paul's 2016 Michigan...
West Michigan congressman 'skeptical' of nuclear deal with Iran
---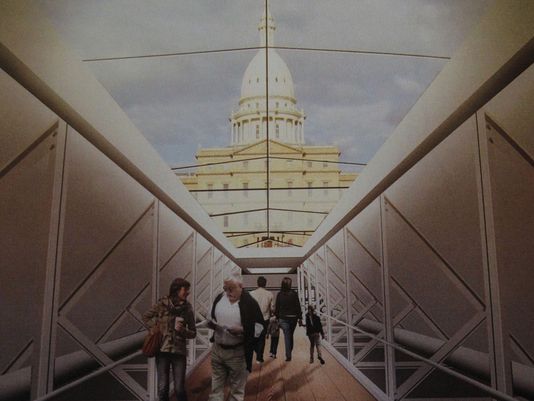 $88M Capitol Welcome Center announced
On top of spending $50 million for a better view of the Capitol for the Senate, we need to spend ANOTHER $88 million for underground parking for our legislators and a welcome center. Along with asking for $2 BILLION in May AND being $450 million dollars short for this years budget.
---
NEW ELECTION TOOL for Liberty, Patriot, and Conservatives!!
Voter Information Network SUPERPAC
Great to see these signs in SW Michigan!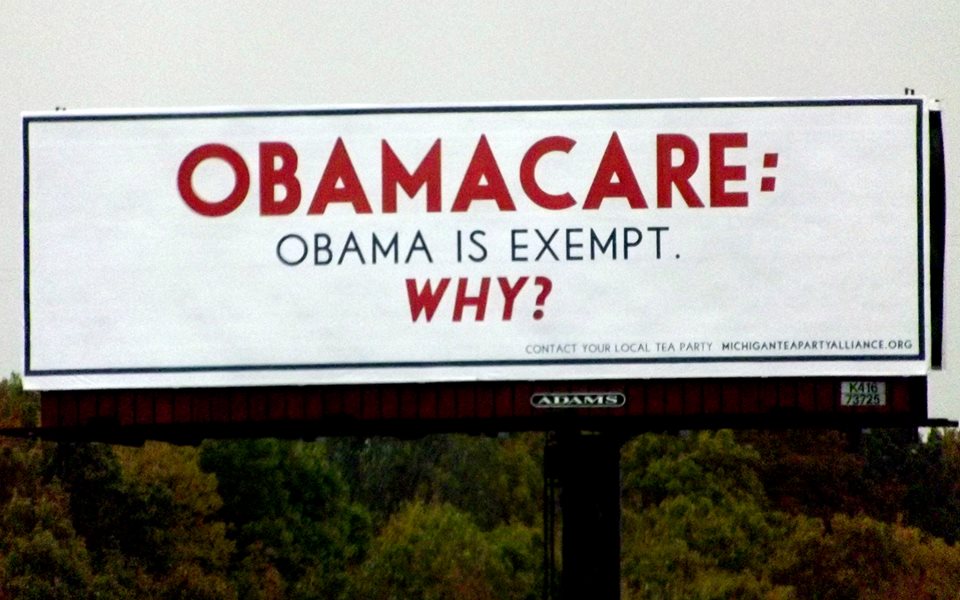 How Will Your State Fare in the Obamacare Exchanges?
Source Report: How Will You Fare in the Obamacare Exchanges?